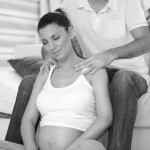 PREGNANCY MASSAGE WORKSHOP
Does your partner want to give you little massages throughout your pregnancy but doesn't really know how to approach it? Or maybe you would like to get little home treatments from your loved one but are shy to ask?
Come to my informal but informative pregnancy massage workshop for partners! Learn how to give back, neck and shoulder massage, leg and arm massage and a delicious bump massage.
Learn new skills, have fun and bond with your partner during this 2 hour workshop.
2hours- £120 per couple
For dates call Alicia on 07792456325 or email alabodnar@gmail.com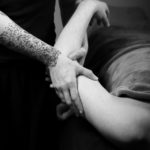 FRIENDS/ PARTNERS/ FAMILY MASSAGE WORKSHOP
Share the experience with your loved one or a friend and learn in a relaxed, informal atmosphere, how to perform a simple back, neck and shoulder routine. Ask as many questions as you can think of, share your experiences and then swap and receive a massage yourself. You will gain some massage knowledge, practice simple massage techniques, meet new people. Experience giving and receiving a relaxing, healing power of touch. A perfect way of spending an afternoon…
2 hours- £120 per couple
For dates call Alicia on 07792456325 or email alabodnar@gmail.com