REFLEXOLOGY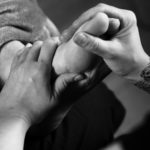 A deeply relaxing, ancient form of alternative medicine. It is based on a principle that specific points on feet, hands and ears correspond to other parts of the body and that pressing these points has a balancing effect on the whole body. It can bring a relief to a wide range of conditions including insomnia, stress, digestive problems, headaches and having it makes you just drift away.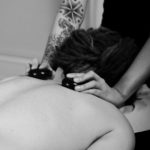 Placing hot, volcanic basalt stones on the body and using them during massage to help you melt away. A mixture of gentle and deep strokes, heat and smoothness of stones and Aromatherapy oils make it an unforgettable experience. Hot stones make a good addition for very tensed areas or areas of past injury. Favourite treatment for long winter evenings for many!
60min- £70
90min- £100

120min- £130
AROMATHERAPY BO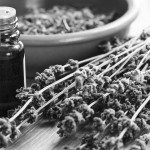 Aromatherapy oils are the scent and fragrance we associate a plant with. They create the very heart and soul of a plant and make its identity. I blend them to suit individual needs and preferences of my clients. Together, we create an unforgettable and unique blends and scents. Aromatherapy oils enhance and enrich treatments beautifully and make it a truly holistic and wholesome experience.
90min- £90
120min- £120
HANDS, HEAD AND FEET BO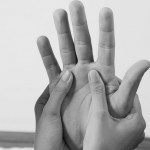 For ultimate relaxation, focusing on these highly sensitive and emotional parts of the body. Almost everybody can imagine how relaxing a head massage can be. Now multiply it by 3 and voila! You are going to experience some serious relaxation.
60min- £60
90 min- £90
210 min- £120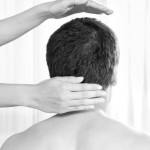 HEAD, NECK AND SHOULDERS/ SEATED BO
This massage focuses on the most common areas of tension around the neck, head, upper back and shoulders. Relaxing or invigorating, this treatment will leave you feeling alert and stress free. Suitable for quick results and busy lifestyles.
60min- £60
To book call Alicia on 07792456325 or email alabodnar@gmail.com