Alicia Bodnar – Mobile Massage & Holistic Therapist – Brighton and Hove
Hi, thanks for popping in…
I cover the area stretching from Eastbourne to Worthing to Haywards Heath, including Brighton and Hove. I have been providing mobile massage and holistic therapies since 2007. So, whether you are experiencing back problems, or are affected by work-related aches and pains, past accident, sports injuries, or maybe you need some help with water retention, boosting your immunity and detox; are you looking for wholesome and holistic care while pregnant? Or maybe you are in need of a holistic facial or some serious pampering and relaxation. Try me, I have a treatment that is just right for you.
I create unique, bespoke holistic treatments tailored to individual needs of my clients. 
I draw from years of experience and knowledge of western and eastern techniques. 
I am dedicated to providing an outstanding, life transforming service. I believe in an option of a healthier, better life and this is what I aim for.
Feel free to browse my BO Massage website for convenient mobile sports massage / pregnancy massage, holistic therapies, holistic beauty, massage workshops, and beauty products.
Visit my Bo Massage site regularly, to check for my latest special offers that can help you save on your mobile treatment costs. I also offer mobile massage / therapy vouchers that make an ideal gift for a friend, loved one, colleague, or just for yourself.
I accept payments via pay pal, over the phone- from major cards and in cash.
Book Your Appointment Now!
call 01273 761287 or 07792 45 63 25
or email ask@bomassage.com
Using gentle yet effective techniques to balance your body and leave you feeling revitalised and relaxed. Choose from Reflexology, Aromatherapy, Hot Stone Massage, Head, Hands and Feet Massage, Indian Head Massage and many more… 
These treatments address specific problem areas. Choose from Congestion/Earwax Relief (Hopi Ear Candles and Lymphatic Drainage), Deep Tissue/ Sports/ Injury Massage, Thai Stretching, Deep Structural Work.  
Whether you are in need of some help with water retention, detoxing, weight loss, improving your immunity or cellulite busting, lymphatic drainage is a treatment for you! Also recommended by doctors after laser liposuction and vaser procedures.             
Feel supported, nourished and cared for throughout your Pregnancy. Get rid of these little niggles with my Pregnancy Aromatherapy massage, get your partner involved with my Pregnancy Massage workshops and buy some pre blended Pregnancy oils to take home.                       
Treat yourself to a Holistic Facial, Natural Facelift or Body Scrub. I am using only natural, highest quality Aromatherapy products (Dr Hauschka or freshly prepared from raw, organic ingredients just before your treatment.)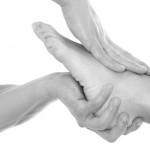 Mix and match to create a truly unforgettable, bespoke treatment and save money. Why not have a body massage followed by a foot scrub and Reflexology? Or pregnancy massage followed by a facial? The possibilities are endless…                                      
Spend fun, quality time and gain new skills during my informal workshops. Learn how to massage your partner or a friend and find out how to make your own Aromatherapy products.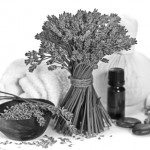 Check my on line Gift Shop where you will find some Aromatherapy products, books, raw materials for making your own Aromatherapy products. You can also get Gift Vouchers for your loved ones or for yourself here.